Editor's Notes: Today, the entire world celebrates International Women's Day, a global event marking progress in the women's rights movements and gender equality.
I've got two articles planned for today, and this is the first – charting the evolution of LEGO themes and sets marketed towards girls, and another that will drop later tonight, so be sure to stay tuned!
Since inception, LEGO has had to shake its perception as a "boy's construction toy", even though both boys and girls enjoy expressing their creativity through LEGO.
In 2008, LEGO conducted a study about purchasing behaviour, and the results astounded them – in the US, roughly 90 percent of Lego sets being sold were intended for boys, which signalled a massive untapped market of girls not being catered to by LEGO.
Michael McNally, Senior Director, Brand Relations of LEGO mentioned in this 2016 Atlantic article, that this was the impetus to invest more research to discover this curious phenomenon.
"We embarked on four years of global research with 4,500 girls and their moms. Some of the things we heard were really surprising and challenging in ways that weren't really comfortable for us as a brand."
LEGO found that girls and boys played with Legos differently from one another. They consistently had distinct ideas about how to interact with the same toys they encountered—expectations that seemed to be drawn along gender lines in focus group after focus group. Lego had stumbled into a dynamic that's as familiar as it is controversial; the idea that boys and girls, from a very young age, construct starkly divergent worlds for play.
As a dad to a bright 4-year old daughter, I've had the privilege of watching this play out over the last few years, as she's (naturally) began to appreciate the ridiculous amounts of LEGO lying about my house.
She doesn't enjoy playing with Ninjago vehicles, or cars, but loves constructing different "worlds", featuring Friends minidolls, minifigures, animals and houses. She explicitly prefers Minidolls over Minifigures as she better relates to them.
It's important to note that I have quite a few LEGO Friends and Princess sets on display (personal preference), and I didn't intentionally steer her towards that direction – I have many more minifigure sets, but she was just drawn towards them. The LEGO Friends TV shows are also a huge part of this, and she loves watching them on Netflix, and building bonds with those characters on-screen, and the Minidolls that represent them.
Special thanks to @vaderfan_2187 who guest-wrote this article and helped compiled the below list!
Here's a list and brief history of LEGO's efforts to creating themes that could be geared towards girls, and how their efforts have evolved over the years.
1. Homemaker (1971-1982)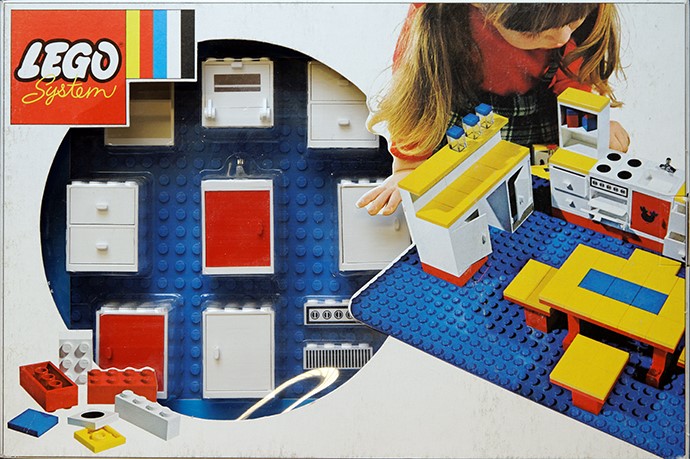 Back in 1971, long before the days of licensed sets and even before the modern minifigure existed, LEGO created a theme called "Homemaker".
Unlike other construction sets released in that year, the Homemaker theme was designed to provide a dollhouse-like play experience, with molded and printed pieces depicting furniture.
It's certainly a unique concept, even when compared to today's LEGO sets, and I feel like a modern spin on this theme, with detailed brick-built LEGO furniture, would certainly be welcome.
2. Scala (1979-1980)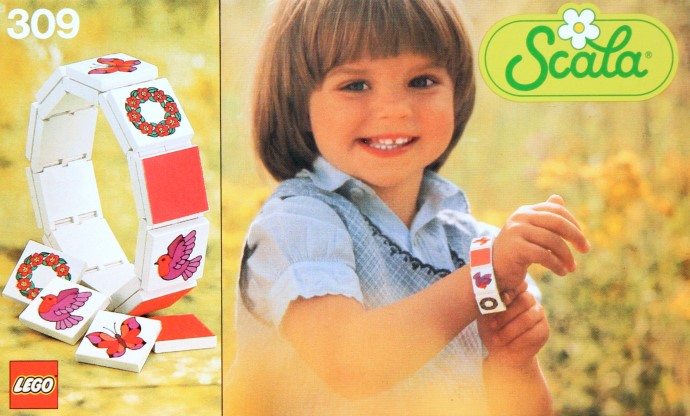 A few years later, LEGO released the first wave of Scala sets. This was the first of several jewellery-related LEGO themes, and consisted of multiple printed 2×2 tiles that could be assembled into a wearable bracelet, pendant, or rings. The Scala theme would return later, but in a different form…
3. Paradisa (1992-1997)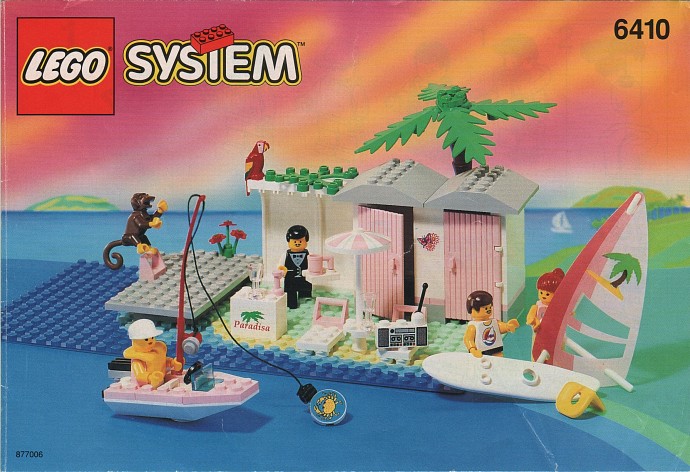 While not technically a standalone theme (it was technically a subtheme of LEGO Town), LEGO Paradisa has been considered by many to be a more girl-oriented subtheme among the regular Town sets of 1992-1997, with pastel and pink colors scattered throughout the usual LEGO color template.
Despite its relatively modest lineup (only 18 sets were released in total), Paradisa is an iconic LEGO theme, and has earned a soft spot in many LEGO fans' hearts.
4. Belville (1994 – 2008)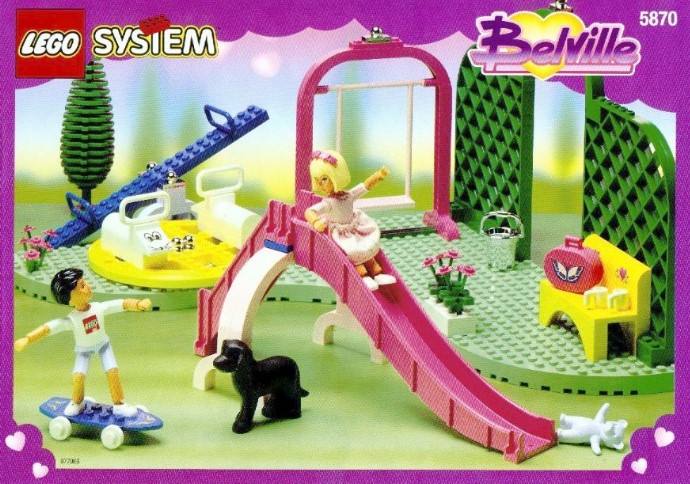 Up next is yet another iconic LEGO theme, Belville. These sets had large molded pieces, and doll-like figures; once again prioritising the dollhouse-like play experience.
While many associate Belville as being an older, "retro" theme, it may surprise you to learn that LEGO actually made Belville sets as recently as 2008.
5. Scala (1997-2001)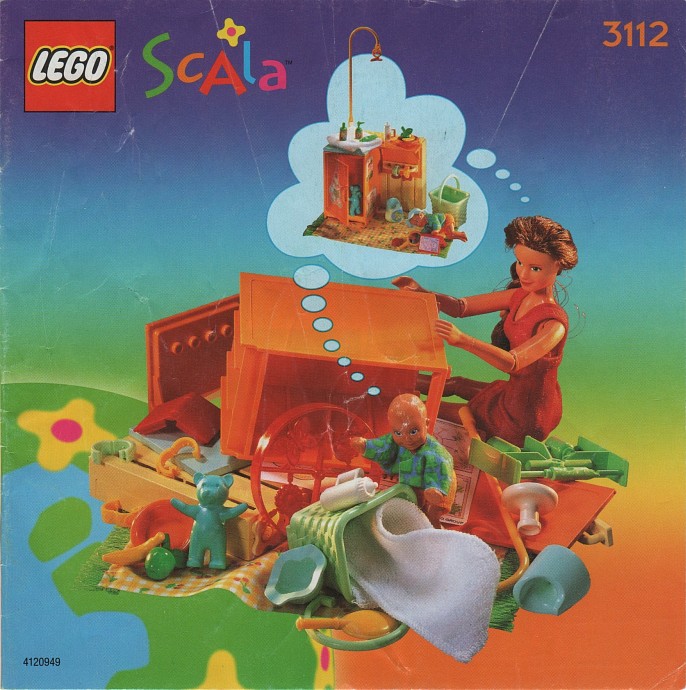 In 1997, LEGO Scala returned… except that it bore no resemblance to its 1979 predecessor. Instead, the sets included dolls, along with unique molded furniture to, again, create a dollhouse-like play experience.
The theme introduced numerous new pieces, many of which would look completely out of place in a modern LEGO collection, but nonetheless this new LEGO Scala represented an interesting theme in LEGO's history.
6. Clikits (2003-2006)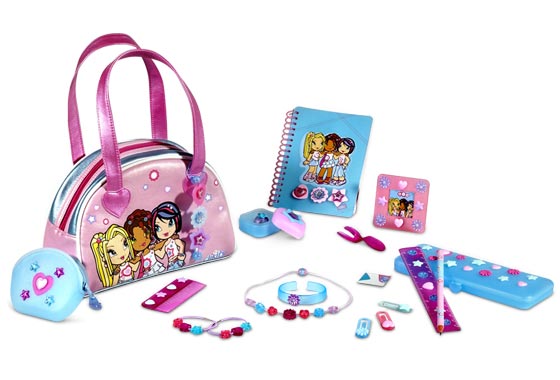 LEGO jewellery returned in 2003 with the release of LEGO Clikits. These sets did not follow the traditional studded design of LEGO sets, but instead had small LEGO gems that "clicked" into various accessories – hence the name.
Clikits sets included pencil cases, bags, purses, bracelets, notebooks, and more, significantly expanding on the LEGO jewellery and stationery lineup.
7. Friends (2012-Ongoing)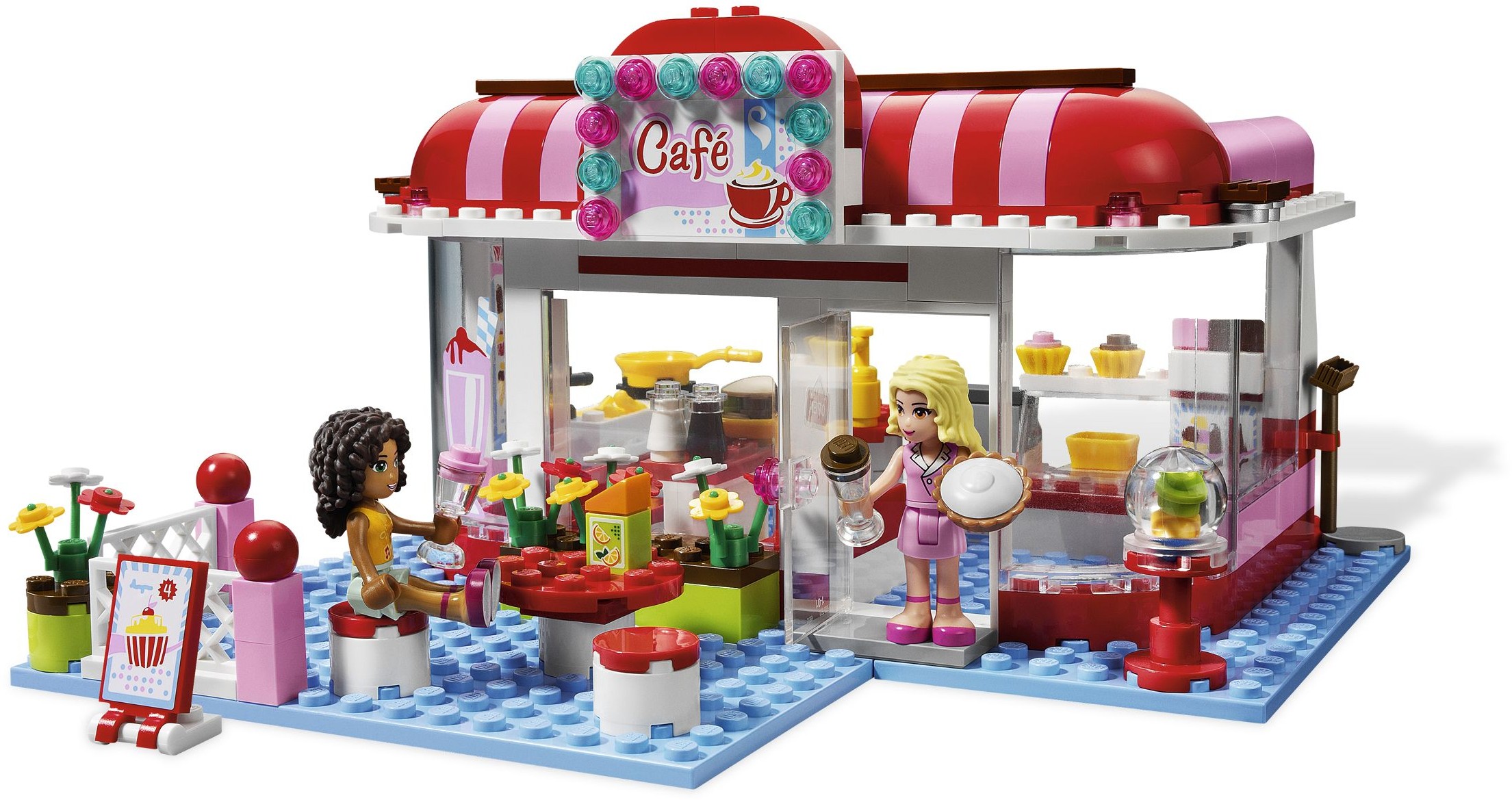 In 2012, LEGO launched what is arguably one of its most significant modern themes – LEGO Friends.
This theme introduced mini-dolls and presented a slightly more dollhouse-inspired twist on LEGO City-style buildings and cars.
LEGO Friends is LEGO's most popular female-oriented theme: it doubled sales expectations in 2012 and tripled sales to girls, and the theme is still going strong to this day – regularly taking a spot in the 5 most popular LEGO themes, alongside City, Star Wars and Ninjago.
8. Disney Princess (2014-Ongoing)
To capitalise on the new Minidoll form-factor, LEGO deepened its partnership with Disney with the Disney Princess line, which transformed iconic Disney Princesses into minidolls.
The theme is still going strong (we in the Ong households are contributing heavily to sales!) and is testament to the cultural cachet of Disney Princess and LEGO minidolls – a combination that has been paid off dividends for both LEGO and Disney.
9. Elves (2015-2018)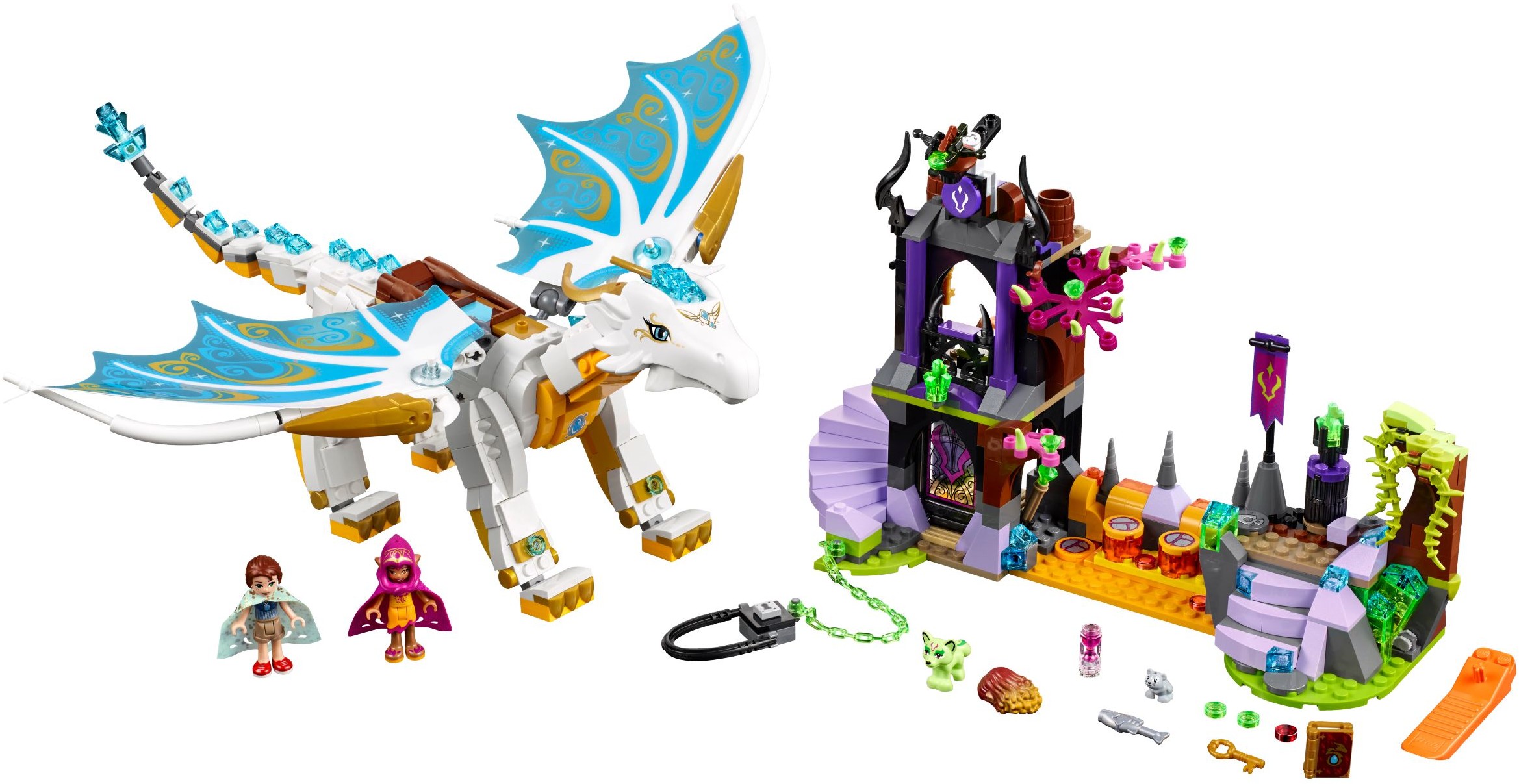 LEGO Friends was LEGO's answer to the City theme, but what about a fantasy castle theme? Enter LEGO Elves.
Introduced in 2015, LEGO Elves featured the reappearance of minidolls, but had a fantasy/medieval focus.
Sets included dragons, castles, and more, allowing LEGO fans to construct a whole new mythical world. To the dismay of many fans, the theme concluded in 2018.
On the secondary market, LEGO Elves sets are currently worth a fortune, especially ones with Dragons in them.
10. DC Super Hero Girls (2017)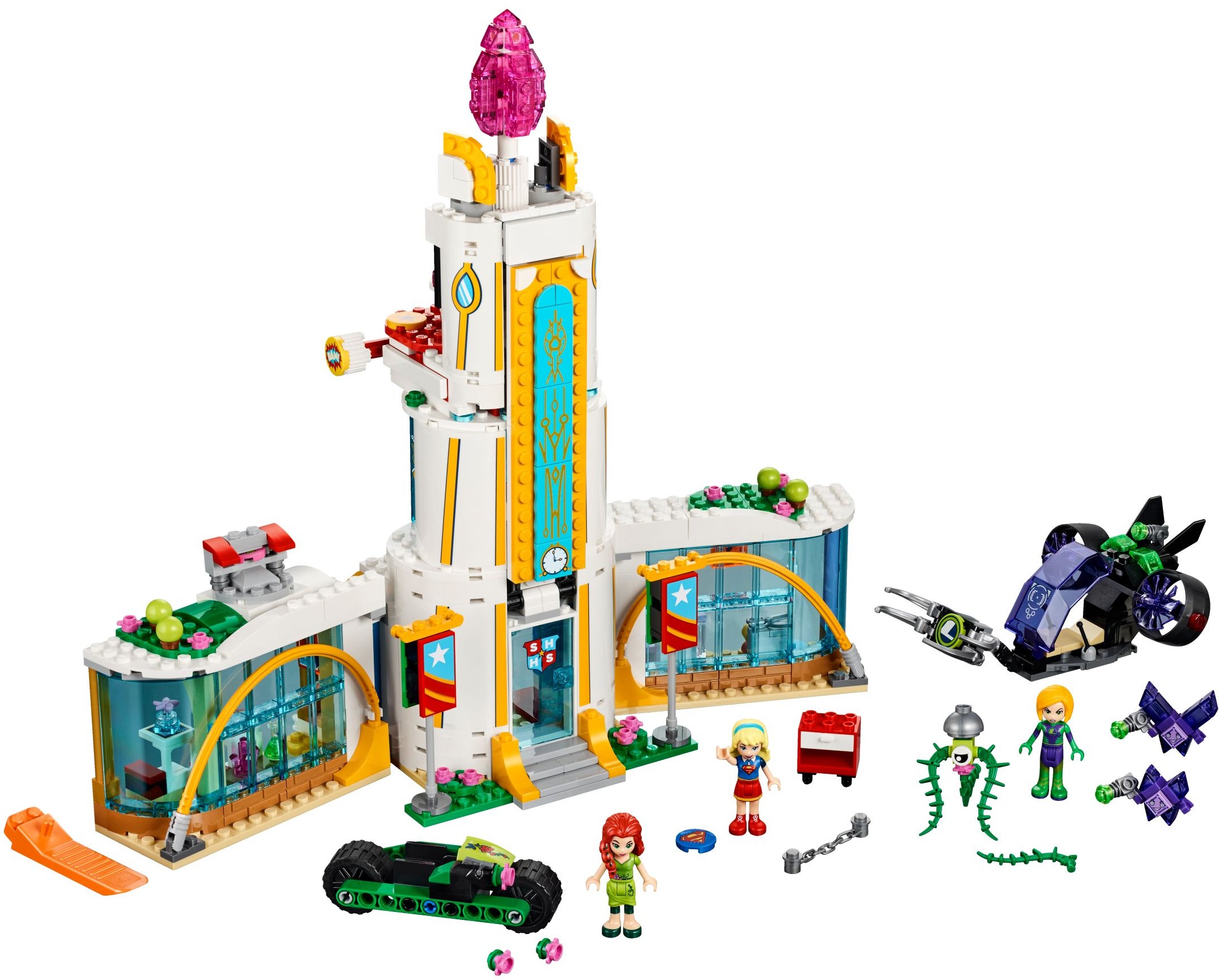 Superhero fans were treated to the LEGO DC Super Hero Girls wave in 2017. It was yet another minidoll-based theme, but its vibrant color scheme and unique buildings combined with several new characters made it a worthy theme nonetheless.
Surprisingly, the theme only lasted one year, and no sets were released in 2018.
11. Dots (2020-Ongoing)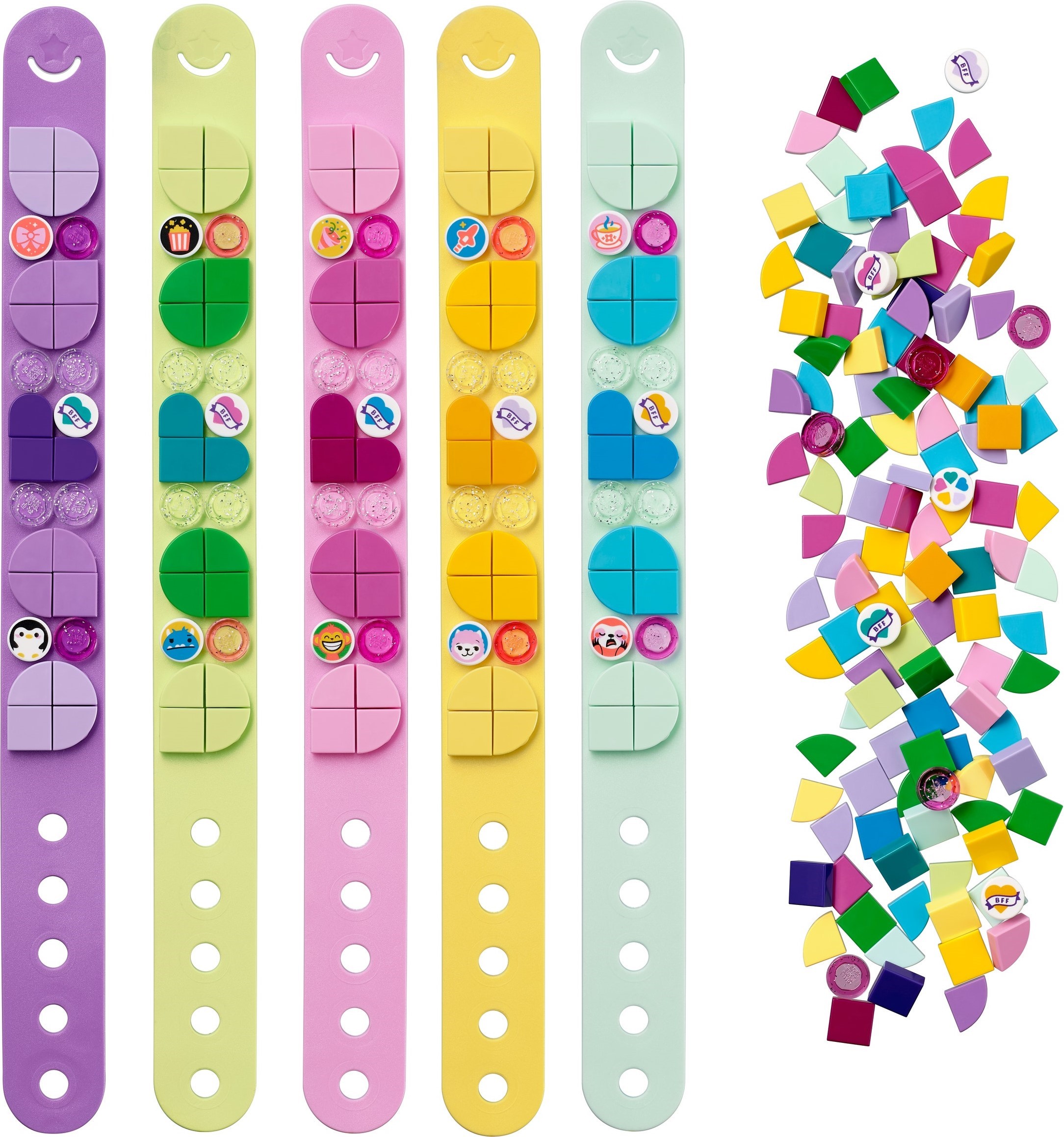 Finally, LEGO Dots. This theme featured the return of LEGO jewellery/stationery, and in my opinion is the most successful version yet.
Under the Dots theme, LEGO has done storage boxes, bracelets, bag tags and more, and no doubt the theme will have even more variety in future.
While it may seem "girly", LEGO Dots is actually positioned as gender-neutral, and caters to both boys and girls' desire to express their creativity through mosaics and tiles.
Women's Brick Initiative has written an excellent article on how LEGO Dots product marketing is done right.
DOTS is a particularly interesting theme, and I think is the culmination of years and years of consumer research, representing LEGO's (and the world's) shift from explicitly gendered toys, to more inclusive play experiences, breaking down some barriers like boys can't play with bright colours and bracelets.
---
That's it for a non-exhaustive look at LEGO's history when it comes to themes and products marketed at girls, and how their approach has evolved over the years.
It's been really interesting to see the shift in their approach, and personally, I really like how LEGO Friends has expanded beyond typically "girly" town-settings like Bakeries to include more adventurous themes like Jungle/Animal Rescue and Underwater Exploration.
LEGO Friends was a bold gamble by LEGO, backed by research and science. When it debuted as a theme, I remember being massive blowback to the introduction of Minidolls, but looking at how the theme has endured and evolved, especially how it's been so successful in getting girls to build with LEGO, it's hard to argue with their approach.
Additional reading: Be sure to also check out Womens Brick Initiative great research piece on the timeline and evolution of female LEGO Minifigures.
What do you think of LEGO's efforts over the years? Are they heading in the right direction, or do you think they could do better? Let me know what you think in the comments!
To get the latest LEGO news straight in your inbox, subscribe via email, or you can also follow on Google News, or socials on Facebook or Instagram!
Subscribe to receive updates on new posts & reviews!
Special thanks to @vaderfan_2187 who contributed reporting for this article!